Omega Group support the Stonebridge Conference 2020
As an approved panel partner of Stonebridge we look forward to seeing you on Monday 3rd February at the Stonebridge conference.
Visit Stand 27, where we will have underwriters available to discuss all new enquiries and access to a NEW BRIDGING LENDER
Omega Group services include:
Commercial Mortgages
Bridging & Short-term (including regulated cases)
Property Investment
Development, Conversion & Refurbishment
Secured Loans
and all other business and property finance requirements.
Our services are available to: Individuals, Partnerships, Pension Schemes, Trusts and all Company types including Overseas Borrowers.
Exclusive access to a NEW BRIDGING LENDER for Stonebridge Members
Meet the Lender on the Omega stand: Stand 27
Enhanced proc fees and reduced clients fees applied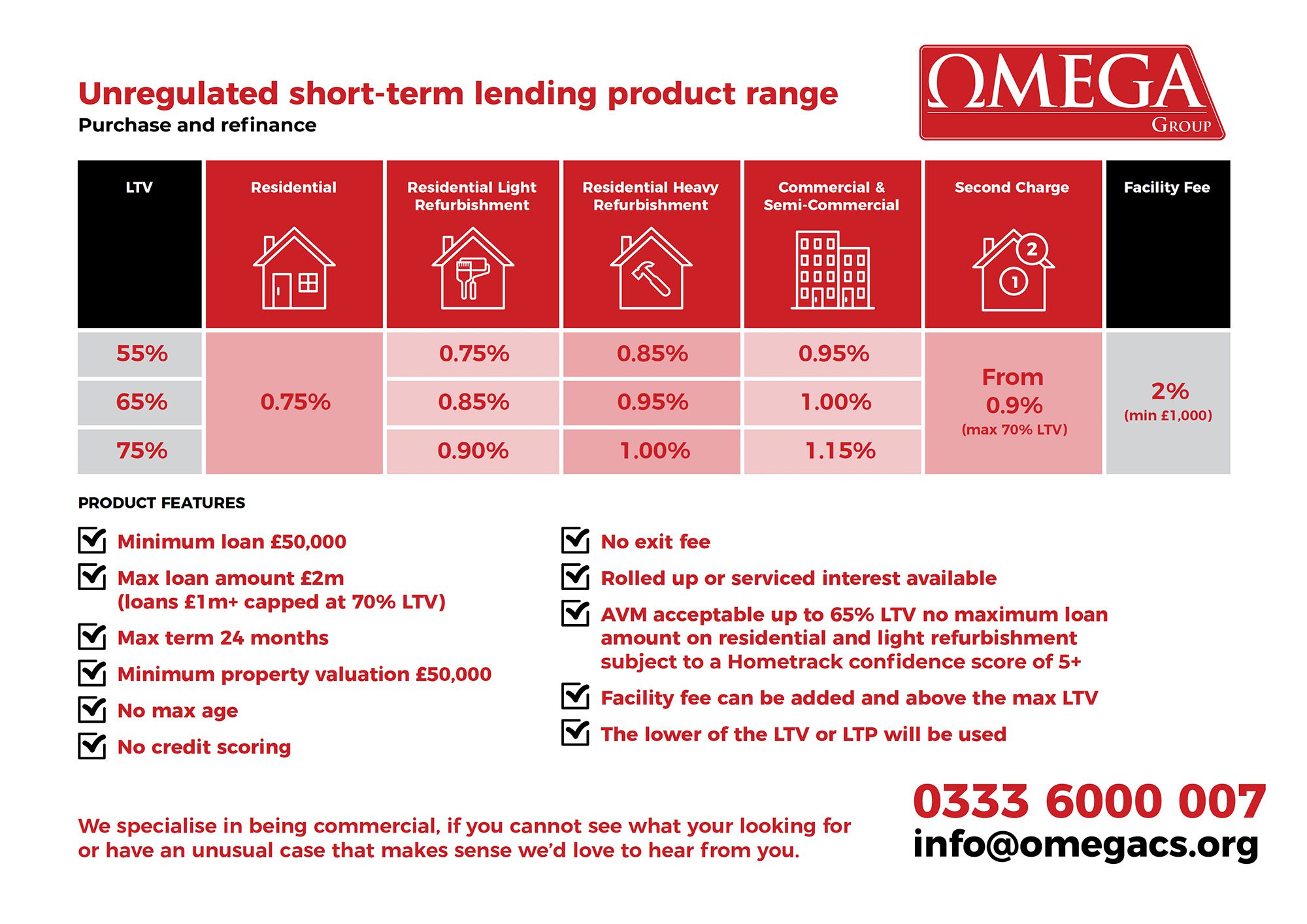 Unique Selling Points:
Non status lender
75% LTV Residential, Light Refurb, Heavy Refurb
75% LTV on commercial
2nd charges up to 70% LTV for business purposes
AVM acceptable up to 65% LTV on Residential and Light Refurb
The Facility fee can be added to the advance exceeding the Max LTV
No minimum time employed
No minimum income
No minimum term
No maximum age
No exit fee
Re-bridge a bridge (circumstance dependent)
Non representation in certain circumstances
In summary, we will: 
Work from as little as a Client Name and Telephone Number
Discuss every client's precise needs and answer any queries
Select the best lender for those needs and obtain the most competitive terms available
Offer Free initial advice
Whilst you can benefit from: 
Enhanced Commission structures
Repeat business written
For more information or to speak to an advisor please contact our experienced Broker Team.